Volume 86                                                                                                                                                                                                             Fall 2017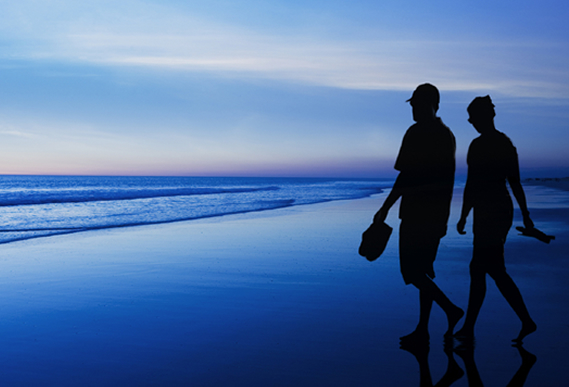 MARKET WATCH
With the passing of summer and the breezes of autumn upon us, our economy continues to mend and expand, even with the challenges incurred by the onslaught and devastation inflicted by major hurricanes this season.  It is quite horrific seeing the images of storm surge and destructive winds damaging communities in Texas, Louisiana, Mississippi, Alabama, Florida, Puerto Rico and the beautiful islands of the Caribbean.  Add to this scenario the earthquake in Mexico and the mass shootings in Las Vegas, and it's enough to make you not want to leave the house.  However, it seems like despite these difficult circumstances Americans dig into their pockets, volunteer their services and continue to move forward.
Despite numerous hits to the economy in the third quarter, the most recent report on Gross Domestic Product (GDP) released on September 28th for the third estimate of second quarter growth, was revised upward from 3% to 3.1%.  The September unemployment report released in early October pegged the unemployment rate at 4.2%, despite the disruptions in the south, due to the storms.  During the Federal Open Market Committee Meeting (FOMC) on September 19th and 20th the Federal Reserve decided not to raise interest rates, which remain in the 1% - 1.25% range.  Furthermore, the FOMC statement released after their confab, gives good insight into their thinking.
The FOMC report stated, "Information received since the Federal Open Market Committee met in July indicates that the labor market has continued to strengthen and that economic activity has been rising moderately so far this year. Job gains have remained solid in recent months, and the unemployment rate has stayed low. Household spending has been expanding at a moderate rate, and growth in business fixed investment has picked up in recent quarters. On a 12-month basis, overall inflation and the measure excluding food and energy prices have declined this year and are running below 2 percent. Market-based measures of inflation compensation remain low; survey-based measures of longer-term inflation expectations are little changed, on balance.
Consistent with its statutory mandate, the Committee seeks to foster maximum employment and price stability. Hurricanes Harvey, Irma, and Maria have devastated many communities, inflicting severe hardship. Storm-related disruptions and rebuilding will affect economic activity in the near term, but past experience suggests that the storms are unlikely to materially alter the course of the national economy over the medium term. Consequently, the Committee continues to expect that, with gradual adjustments in the stance of monetary policy, economic activity will expand at a moderate pace, and labor market conditions will strengthen somewhat further. Higher prices for gasoline and some other items in the aftermath of the hurricanes will likely boost inflation temporarily; apart from that effect, inflation on a 12-month basis is expected to remain somewhat below 2 percent in the near term but to stabilize around the Committee's 2 percent objective over the medium term.  Near-term risks to the economic outlook appear roughly balanced, but the Committee is monitoring inflation developments closely."
I don't think I could have said it any more succinctly.  Cautious optimism seems to be the where we are at this point, realizing the bull market and the economic expansion are chronologically approaching record levels for longevity.  Market indices are also at all time highs, as we enter the 4th quarter.  Here is where we were as the 3rd quarter closed.
The Dow Jones Industrial Average (DJIA)* ended the quarter at 22,405.09, which was a YTD increase of 13.37%.  The S&P 500* finished the quarter at 2,519.36 posting a 12.55% YTD gain.  The NASDAQ* exhibited the largest YTD return for the 3 major indices rising 18.83% and adding over 1,000 points to wind up the 3rd quarter at 6,395.96.  
So as we enter the remaining quarter of 2017, I'd like to thank you for your continued confidence, remind you to feel free to call at any time to discuss your investments or insurances, and assure you it is my pleasure to work with you.
Fall has arrived with all of its fantastic colors!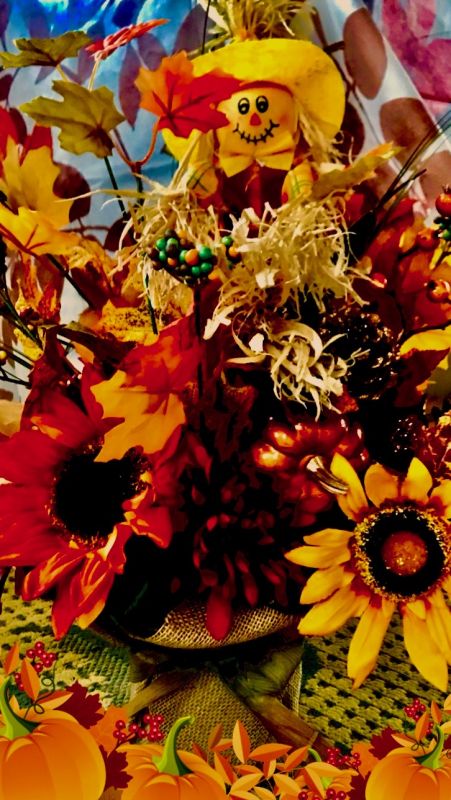 Signator Corporate Registered Investment Advisory 
As I mentioned in the last newsletter, I was in the process of applying to Signator's Corporate Registered Investment Advisory.  That process was completed during the third quarter, and I am now an Investment Advisor Representative with Signator.  This does not immediately change anything about my business, except that Jersey Benefits Advisors is no longer a Registered Investment Advisor, but rather is now just the trade name under which I operate.  This also in no way has any impact on any client accounts.  This change is more of a time saver for me, as the myriad of  regulatory filings, many of which became duplicate in nature, have been streamlined and are handled by Signator's Compliance Department.  This change also enables me to offer some products and services through Signator, which were not available to me under our previous business structure.  If you have any questions about this change, or if you'd like to discuss if it could be advantageous for you to utilize an advisory account, please don't hesitate to contact me.
 Five Do's & Don'ts that Can Help You Achieve Greater Financial Security
Drawing on the findings of the FINRA Investor Education Foundation's National Financial Capability Study of more than 25,000 American adults, the FINRA Foundation has developed five tips to help consumers both manage their day-to-day financial challenges and build a brighter financial future.
Do Take Advantage of Tax Breaks When Saving for College and Retirement.  Try to save for college using tax-advantaged savings accounts such as a 529 plan or Coverdell Education Savings Account. The FINRA Foundation's Study revealed that 41 percent of respondents are setting aside money for their children's college education.
Workers should use tax advantaged savings accounts like 401ks to save money on taxes and boost their retirement security. Contributions to a traditional 401k are not subject to income tax withholding and are not included in your taxable wages—and earnings on Roth 401k contributions are tax-free.
Do Your Best to Bust Your Debt. Two out of five Americans (40 percent) we surveyed felt that they have too much debt—regardless of their income. The best way to avoid an endless cycle of credit card debt is to try to pay your credit cards in full and on time. If you have racked up credit card debt, pay it off as quickly as possible. Even if you are unable to pay your whole monthly bill, always pay more than the minimum due, which will reduce the amount of interest you will pay.
Don't Chase Yield. Investors face a difficult investing environment, with low yields on fixed-income investments and an economy on the mend. Some investors may opt to "chase return," meaning they put their assets into riskier and sometimes esoteric products that promise higher yields and returns than they can obtain in more traditional investments. Investors should realize that they could be taking on more risk if they invest in products with higher returns.
Don't be Part of the 34%. We asked Americans if they would be able to come up with $2,000 if an unexpected need arose in the next month, and nearly two in five respondents (34 percent) said they probably or certainly could not. If your finances are unable to withstand an unexpected challenge you are financially fragile. The best way to avoid being financially fragile is to build up rainy day savings in a federally insured savings account.
Do Check Your Credit Report and Score. You need to do both. To obtain credit when needed and avoid identity theft, it is critical to verify whether your credit history is accurate and correct any discrepancies immediately. For your free credit report, call (877) 322-8228 or visit www.AnnualCreditReport.com. While a majority of FINRA Foundation study respondents (60 percent) believe they have above average credit, it's important to see whether self-assessment is in line with credit scores kept by credit bureaus and other sources. For more information or other investor education articles, go to FINRA's website at www.FINRA.org.
Company Information
John H. Kaighn offers various products and services under the trade name of Jersey Benefits Advisors.
PO Box 1406
Ocean City, NJ 08270
Phone: (609) 827-0194
Fax: (856) 637-2479
Email: kaighn@jerseybenefits.com
John H. Kaighn is a Registered Representative & Investment Advisor Representative with and offering securities through Signator Investors, Inc. a John Hancock Financial Network Company.
197 Clarebdon Street
Boston, MA 02116
Member FINRA & SIPC
Signator Investors, Inc. is not affiliated with Jersey Benefits Advisors or Jersey Benefits Group, Inc.
Insurance Services and Third Party Administration offered through Jersey Benefits Group, Inc., a licensed Insurance Agency in the State of New Jersey.
PO Box 1406
Ocean City, NJ 08226
Phone: (609) 827-0194
Fax: (856) 637-2479
Email: kaighn@jerseybenefits.com
All opinions expressed in this newsletter are independent of Signator Investors, Inc. and solely those of John H. Kaighn and Jersey Benefits Advisors.
*The S&P 500, the DJIA, the NASDAQ and others referenced are unmanaged indices that are widely used as indicators of Market Trends. Past Performance does not guarantee future results and the performance of these indices does not reflect the fees and charges associated with investing.  It is not possible to invest directly in an index.
*Dollar Cost Averaging through a systematic savings plan is an excellent way to build an account without a sizeable initial investment.  Saving a portion of our pay each month is very important.  Company sponsored pension plans are one method to save and should be used for retirement.  Other systematic investment accounts, such as ROTH IRA's, Traditional IRA's, Coverdell Accounts, 529 Plans, Brokerage Accounts and Annuities can also be opened, and debited directly from checking or savings accounts.  For more information, just call to set up an appointment.  Referrals are always welcome.  John H. Kaighn
005-20171010-405091