MARKET WATCH 
Now that we have closed the books on the third quarter of 2019, it is safe to say we are in uncharted territory, insofar as both the current economic cycle and the current bull market are concerned.  In July, this economic expansion became the longest economic expansion in US history, surpassing the expansion of the 1990's.  We are also entrenched in the longest cyclical bull market in our history.  Suffice it to say it is quite understandable why many market observers, investors, politicians and economists are at least wary of the possibility of a recession.  At this point in time, despite the longevity concerns, tariff concerns, geopolitical concerns, and global economic concerns, literally the proverbial "Wall of Worry" the stock market climbs, much of the data is positive and suggests continued growth into 2020.
 While it is foolhardy to ignore many of the real and perceived perils we face as a country, we need to be acutely aware we live in a time of peace and unprecedented prosperity.  It is also a time during which human ingenuity continues to make attempts to solve our most pressing problems.  While not all these attempts are successful, yield results or create useful products, scientists, inventors, entrepreneurs & engineers continue to press into uncharted territory.
I came back to the term uncharted territory mainly because of the unprecedented place the US economy and markets find themselves.  Previously, expansions and bull markets have been measured in intervals of much less than a decade.  So, as our economic expansion and bull market go beyond ten years, could we conceivably be headed for the inevitable recession as has been commonplace in the US.  Or, could we be experiencing a period of prosperity, as was the case for the United Kingdom from 1991 – 2008, or better yet Australia whose economy has expanded since 1991 without recession. 
Young people of investing age in the US have encountered two major black swan events during their young adulthood, and three if you count 9/11.  Those who were in high school, college or just starting to save around the millennium were scared by the dotcom bust and scarred by the Great Recession.  While it can be said that every generation has had its obstacles to face, and the dot com bust, Great Recession and Crash of 1987 affected baby boomer portfolios during peak earnings times as well.  Not to mention how the 1929 Crash, Great Depression and World War II affected an entire generation in ways most of us under the age of 80 can't even comprehend.  The main point is there were also long periods of prosperity after World War II and again through the 1980's and 1990's.  Could we be in such a position again due to lessons learned and human ingenuity?
With inflation running at or below the Federal Reserve's target rate of 2% and unemployment at 3.5%, a level not seen since 1969, the Fed has the capacity to reduce the Federal Funds rate, which stands at 1.75% - 2%, at its late October meeting. There is room for more reductions in interest rates due to the lack of inflation.  The latest GDP report showed 2nd quarter growth at 2.0%.  The next GDP report will be released on October 30th and will be the advanced estimate of 3rd quarter growth.  The Consumer Price Index and Producer Price Index will be released the week of October 7th.  Earnings will also begin to be released that same week but won't start in earnest until after Columbus Day.  Jim Paulsen, Chief Investment Strategist of Leuthold Group, recently said, "Earnings surprises are the missing ingredient in the next leg up in the market".  Earnings reports will provide more clarity.
Meanwhile, the market indices are approximately where they were at the end of the third quarter in 2018, before the Christmas Eve swoon.  The Dow Jones Industrial Average (DJIA)* ended the third quar-ter at 26,916.83 up 15.39% year to date (YTD).  The S&P 500* closed at 2,976.74 for a YTD return of 18.74%.  The NASDAQ* finished at 7,999.34 and was up 20.56% YTD.
All the indices are within striking distance of their record highs set in July, even after a nearly 3% drop the first couple of days into the fourth quarter.  The recent employment report helped markets regain most of those losses.  Now, if only the politicians can resist policies that derail the economy!
Understanding The Broker/Dealer Relationship 
I wanted to use this space to review some of the changes that have occurred over the last few years to help clarify the various companies that have acted as the broker/dealer (B/D) on your accounts.  Most importantly, it is important to realize that in order to offer securities products to clients, an individual must be associated with a B/D.  Most of my client relationships were established when I was associated with Transamerica Financial Advisors (TFA).  TFA was owned by Transamerica Life Insurance Company and was sold to Signator Investors, which was owned by John Hancock Life Insurance Company.  Last year, Signator was sold to Royal Alliance Associates, Inc. 
Through each of these transactions, our B/D has grown in both assets under management (AUM) and practicing advisors.  Also, the technology available to service client accounts has improved dramatically.  Throughout these changes, client and advisor retention has been very high.  Also, there was a seamless change to client accounts, meaning for most of you, the only change was the name of the B/D servicing your accounts.
The parent company of Royal Alliance Associates is Advisor Group, Inc., headquartered in Phoenix, Arizona.  Advisor Group is owned by private equity, employees and advisors.  On the back of this newsletter is more information about Advisor Group.
Reverence Capital Partners Completes Acquisition of Advisor Group 
In August, Advisor Group, Inc. the parent company of my broker/ dealer Royal Alliance Associates, Inc. completed an agreement with Reverence Capital Partners.  The press release below gives more information about the deal. 
Reverence Capital Partners, a private investment firm focused on investing in financial services businesses, today announced the completion of its acquisition of Advisor Group, Inc., a leading independent wealth management platform, which supports over 7,000 financial advisors with $272 billion of client assets.
"This transaction solidifies our commitment to serving independent advisors and their clients as Reverence Capital is a well-resourced, growth-oriented partner with wealth management expertise and industry relationships," stated Jamie Price, Advisor Group President and CEO. "We have a shared vision and understand the importance of continuously investing in technology, product innovation, and operational resources that drive success for our financial advisors."  Milton Berlinski, Co-Founder and Managing Partner of Reverence Capital, said, "We strongly believe in the growth opportunity in the wealth management industry and are excited to be backing an industry leader. Advisor Group is a premier platform uniquely positioned to capitalize on attractive secular trends. We are investing in a strong and experienced management team, and we look forward to building a successful partnership that benefits all parties."
Valerie Brown, who will remain an investor and a member of the Board of Directors of Advisor Group, added, "Given their deep understanding of the industry and the needs of our advisors, Reverence Capital is an ideal partner. We have a solid foundation and are committed to pursuing steady growth and serving our advisors."
As part of the transaction, Advisor Group, in coordination with Reverence Capital, has established a unique advisor recognition program.  Under the terms of the agreement, Reverence Capital and its affiliates, alongside Advisor Group employees and financial advisors, purchased 100% of the Company.
Barclays Capital served as financial advisor and Simpson Thacher & Bartlett LLP acted as legal counsel to Advisor Group. Kirkland & Ellis LLP and Davis Polk & Wardwell LLP acted as legal counsel to Reverence Capital.
Reverence Capital Partners is a private investment firm focused on thematic investing in leading global, middle-market Financial Services businesses through control and influence oriented investments in 5 sectors: (1) Depositories and Finance Companies, (2) Asset and Wealth Management, (3) Insurance, (4) Capital Markets and (5) Financial Technology  & Payments. The firm was founded in 2013, by Milton Berlinski, Peter Aberg and Alex Chulack, after distinguished careers advising and investing in a broad array of financial services businesses. The Partners collectively bring over 90 years of advisory and investing experience across a wide range of financial services sectors.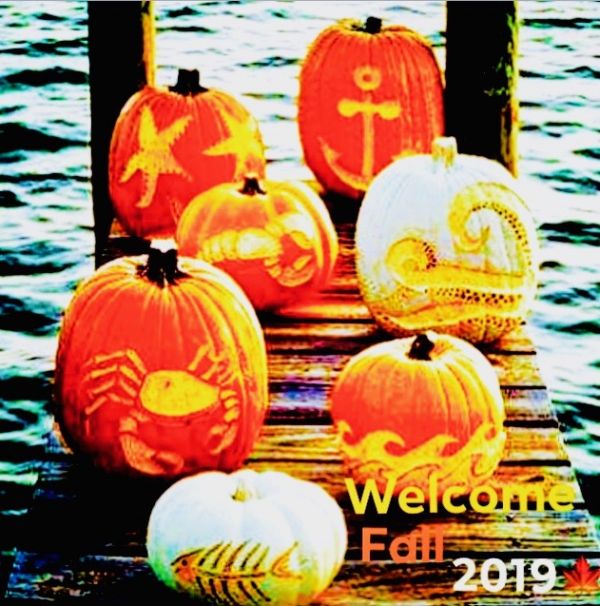 COMPANY INFORMATION
John H. Kaighn offers various products and services under the trade name of Jersey Benefits Advisors.
PO Box 1406
Ocean City, NJ 08270
Phone: (609) 827-0194
Fax: (856) 637-2479
Email: kaighn@jerseybenefits.com
http://jerseybenefits.com
John H. Kaighn is an Investment Advisor Representative & Registered Representative of Royal Alliance Associates, Inc.  Securities and Advisory Services are offered through Royal Alliance Associates, Inc. (RAA) Member FINRA & SIPC.  RAA is separately owned and other entities and/or marketing names, products or services referenced here are independent of RAA.
10 Exchange Place
 Suite 1410
Jersey City, NJ 07302
Royal Alliance Associates, Inc. is not affiliated with Jersey Benefits Advisors or Jersey Benefits Group, Inc.
Insurance Services and Third Party Administration offered through Jersey Benefits Group, Inc., a licensed Insurance Agency in the State of New Jersey.
PO Box 1406
Ocean City, NJ 08226
Phone: (609) 827-0194
Fax: (856) 637-2479
Email: kaighn@jerseybenefits.com
http://jerseybenefits.com
All opinions expressed in this newsletter are independent of Royal Alliance Associates, Inc. and solely those of John H. Kaighn and Jersey Benefits Advisors.
*The S&P 500, the DJIA, the NASDAQ and others referenced are unmanaged indices that are widely used as indicators of Market Trends. Past Performance does not guarantee future results and the performance of these indices does not reflect the fees and charges associated with investing.  It is not possible to invest directly in an index.
*Dollar Cost Averaging through a systematic savings plan is an excellent way to build an account without a sizeable initial investment.  Saving a portion of our pay each month is very important.  Company sponsored pension plans are one method to save and should be used for retirement.  Other systematic investment accounts, such as ROTH IRA's, Traditional IRA's, Coverdell Accounts, 529 Plans, Brokerage Accounts and Annuities can also be opened, and debited directly from checking or savings accounts.  For more information, just call to set up an appointment.  Referrals are always welcome. 
John H. Kaighn