MARKET WATCH
Tossing out the old year and ringing in the new year has been an annual tradition in New York City, which was lost in 2021 and restored, somewhat, for 2022.  Times Square wasn't quite the rambunctious place it has been in previous years, but at least it seems like we've turned a corner.  With the Omicron variant of Covid 19 infecting many, but killing few, reaching herd immunity should be attainable soon.  Really?!?
The stock market completed another stellar annual performance, with all the major indexes finishing with double digit returns.  The S&P 500* was the index with the highest gain closing at 4,766.18 which was a 26.89% increase for the year, and it remains just below its all-time record of 4,793.06 set on December 29th.  The NASDAQ*, last year's best performing index, closed out the year at 15,644.97 for a 21.39% increase, but a bit lower than its all-time high of 16,057.44 set on November 19th.  The Dow Jones Industrial Average (DJIA)* also had double digit returns in 2021 and finished the year at 36,338.30 for an 18.73% gain. The DJIA is just a whisper away from its record of 36,488.63 which was also set on December 29th.
As for the economy, which continues to reopen, albeit unevenly in different parts of the country, the term inflation has been on the minds of many folks.  Spiking prices have spooked consumers, investors and even the Fed to the point where Chairman Powell has shelved the word transitory when discussing how long inflation may be an issue.  I think it would have been better to explain by transitory, he meant it might take several quarters until inflation settled back to 2%, not several days.  For some perspective, in the Consumer Price Index (CPI) report for January 2021, the all-items index increased by an annual rate of only 1.4%.
Currently, the all-items CPI, released on Dec. 10, rose 6.8% for the 12 months ending in Nov., the largest 12 month increase since the period ending in June 1982.  The Producer Price Index (PPI) for final demand, released on December 14, increased 0.8% in November, as the index for final demand services rose 0.7% and prices for final demand goods moved up 1.2%. The final demand index advanced 9.6% for the 12 months ended in November.
The Personal Consumption Expenditures Price Index (PCE) is another measure of the prices that people living in the United States pay for goods and services. The PCE price index is known for capturing inflation (or deflation) across a wide range of consumer expenses and reflecting changes in consumer behavior.  The PCE data for November, released on December 23, showed an annual increase of 5.7% and the PCE (excluding food and energy) which is the Federal Reserve's preferred measure of inflation, increased by an annual rate of 4.7%.  The Fed prefers the PCE without food and energy, not because it is lower, but rather because food and energy are very volatile, whereas the prices of the other items measured, which aren't so volatile monthly, tend to better indicate a trend in prices.  The Fed has also tapered its Treasury security and agency mortgage-backed securities purchases, and the markets have responded without a tantrum… so far.
Gross Domestic Product (GDP) increased at an annual rate of 2.3% in the third quarter of 2021, according to the "third" estimate released by the Bureau of Economic Analysis (BEA) on December 22nd.  In the second quarter real GDP increased 6.7%.  GDP results for the fourth quarter and the full year for 2021 will be released at the end of January. 
The Bureau of Labor and Statistics (BLS) released the unemployment report for November on December 17 and the rate of unemployment was reported to be 4.2%.  The labor force participation rate, which measures a country's active workforce of people 16 and older, edged up to 61.8% in November.  The labor force participation rate peaked at 67.3% in early 2000, but receded over the years to 63.3% by February 2020, prior to the pandemic's disruptions.
There is much talk about the minimum wage in the news these days.  In the BLS report for November, the average hourly earnings of private sector production and nonsupervisory employees rose to $26.40 per hour. Funny it didn't make the News @ 6.
IRA & RETIREMENT PLAN CONTRIBUTION LIMITS TO CONSIDER
The annual contribution limit for an IRA and ROTH IRA in 2021, and 2022 is $6,000, or $7,000 if you're age 50 or older. Your IRA and Roth IRA contributions may also be limited based on your filing status and income.
For companies offering a SIMPLE IRA, an employee may defer up to $13,500 in 2021 and $14,000 in 2022.  Employees aged 50 or over can make a catch-up contribution of up to $3,000 in 2021 & 2022.  Employers operating a SIMPLE IRA are required to match each employee's salary reduction contribution on a dollar-for-dollar basis up to 3% of the employee's compensation, or make nonelective contributions of 2% of the employee's compensation up to the annual limit of $290,000 for 2021 & 2022.
Retirement savers with a 401(k), 403(b), most 457 plans and the federal government's Thrift Savings Plan can contribute up to $20,500 in 2022, a $1,000 increase from the $19,500 limit in 2021. If you're age 50 and older, you can add an extra $6,500 per year in "catch-up" contributions to these plans.
Employers operating a SEP IRA plan can make contributions to employee accounts in an amount not to exceed the lesser of 25% of compensation or $58,000 for 2021, increasing to $61,000 in 2022.  Income of $290,000 in 2021, and up to $305,000 in 2022 can be considered.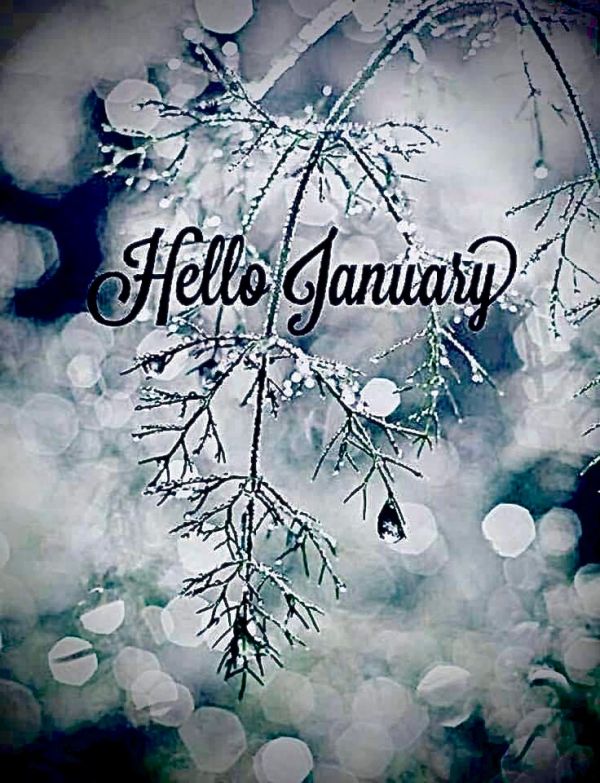 INVESTING NOW RATHER THAN WAITING HAS MANY ADVANTAGES
After plunging in March of 2020, the stock market has regained all its lost ground and then some.
The major indices, Dow Jones Industrial Average*, S&P 500* and NASDAQ*, have all been notching record highs in recent weeks. For the 56% of Americans who have exposure to the stock market, this is great news. But even if you're not a Wolf of Wall Street type, you can still benefit, without having to go out and purchase stock directly.
Many Americans get exposure to the equities market through a defined-contribution retirement plan like a 401(k) offered by an employer, or an individual retirement account such as an IRA that gives you simpler, diversified investment options like mutual funds.
For the rest of the folks remaining on the sidelines, the question is, what are you waiting for?  Look at these numbers if you need to be convinced that now is the time to jump into the investing pool.
$23,000.00 is how much money you could miss out on earning by waiting to start saving for your retirement for a single year. According to David Blanchett, head of retirement research at the institutional asset manager QMA, a person who starts putting $5,000 annually into a retirement account at age 25 will have $475,128 saved by the time they turn 65. If that same person held off for just one year, and started contributing $5,000 a year at 26, they'll retire with $452,046. That's more than $23,000 lost for the sake of a not making a $5,000 initial investment.
If you invested $10,000 in the S&P 500 on January 2, 2001, and didn't touch it until December 31, 2020, according to calculations from J.P. Morgan Asset Management's 2021 guide to retirement, you would have earned a total return of $42,231.  Too many investors get cold feet after a loss and yank their money out and, as a result, miss out on gains they would have realized when the stock market recovered.
In the above hypothetical, your return would be chopped by more than half if you missed just the 10 best days of market performance in that two-decade span.  In dollar terms, this means finishing up that 20-year run with nearly $20,000 less. What is the takeaway here? If you panic, you could miss the best earnings opportunities.
From November 2020 to November 2021, prices have increased 6.8%, which is the highest upswing in the Consumer Price Index since 1982.  Economists wring their hands over inflation because it erodes customers' buying power. Retirees are especially vulnerable to inflation spikes because, unlike workers, they don't have a chance at getting raises to offset climbing prices. With the average interest rate for a savings account well under 1%, money socked away in a deposit account just can't keep up with an employer-sponsored retirement account, IRA, or another investment vehicle.
Remember, if you have a 401(k) or other type of retirement plan at work, be sure to take advantage of your ability to invest in the plan, and if not, contact me to see about your options.  Some of the research and stats in this article are from  Ad Practitioners, LLC.© Copyright 2021.
Company Information
John H. Kaighn offers various products and services under the trade name of Jersey Benefits Advisors.
PO Box 1406
Ocean City, NJ 08270
Phone: (609) 827-0194
Fax: (856) 637-2479
Email: kaighn@jerseybenefits.com
John H. Kaighn is an Investment Advisor Representative & Registered Representative of Royal Alliance Associates, Inc.  Securities and Advisory Services are offered through Royal Alliance Associates, Inc. (RAA) Member FINRA & SIPC.  RAA is separately owned and other entities and/or marketing names, products or services referenced here are independent of RAA.
10 Exchange Place
 Suite 1410
Jersey City, NJ 07302
Royal Alliance Associates, Inc. is not affiliated with Jersey Benefits Advisors or Jersey Benefits Group, Inc.
Insurance Services and Third Party Administration offered through Jersey Benefits Group, Inc., a licensed Insurance Agency in the State of New Jersey.
PO Box 1406
Ocean City, NJ 08226
Phone: (609) 827-0194
Fax: (856) 637-2479
Email: kaighn@jerseybenefits.com
 All opinions expressed in this newsletter are independent of Royal Alliance Associates, Inc. and solely those of John H. Kaighn and Jersey Benefits Advisors.
*The S&P 500, the DJIA, the NASDAQ and others referenced are unmanaged indices that are widely used as indicators of Market Trends. Past Performance does not guarantee future results and the performance of these indices does not reflect the fees and charges associated with investing.  It is not possible to invest directly in an index.
*Dollar Cost Averaging through a systematic savings plan is an excellent way to build an account without a sizeable initial investment.  Saving a portion of our pay each month is very important.  Company sponsored pension plans are one method to save and should be used for retirement.  Other systematic investment accounts, such as ROTH IRA's, Traditional IRA's, Coverdell Accounts, 529 Plans, Brokerage Accounts and Annuities can also be opened, and debited directly from checking or savings accounts.  For more information, just call to set up an appointment.  Referrals are always welcome. 
John H. Kaighn