Market Watch
I've hit a bit of a milestone with the current quarterly newsletter, as this is the 100th volume of the Jersey Benefits Advisors Investor Newsletter.  The feedback I have received from many of you has reinforced to me the value of the information relayed through this medium.  I also view this newsletter as a method to stay in touch with you throughout the course of the year, as we navigate the markets together.
Since my last missive, we have had a tumultuous transition of power from Republican control to Democrat control of the government.  Many of you have received stimulus checks, as part of the $1.9 trillion package labelled the American Rescue Plan.  For those of you who may still be unemployed, the additional $300 weekly unemployment supplement has been extended, and the first $10,200.00 of unemployment insurance has been granted tax free status.  Meanwhile, Covid-19 vaccinations are approaching two million per day in the US.  There is also a new multitrillion dollar infrastructure plan which is in the initial stage of development.
The most recent Gross Domestic Product (GDP) report was released on March 25th and it indicated growth in the fourth quarter of 2020 was 4.3 percent, as the economy continued to recover from the jolt of unprecedented proportions it experienced this time last year.  For the full year GDP declined 3.5 percent in 2020.  The next report on GDP will be released by the Bureau of Economic Analysis on April 29, 2021 and it will provide information on economic growth for the first quarter of 2021. 
Inflation currently is below 2 percent, and the unemployment rate is at 6 percent.  Federal Reserve Chairman, Jerome Powell, has indicated the Fed is committed to using the full range of their tools to support the US economy in this challenging time, thereby promoting the Fed's maximum employment and price stability goals.  The Committee seeks to achieve maximum employment and inflation at the rate of 2 percent over the longer run. With inflation running persistently below this longer-run goal, the Committee will aim to achieve inflation moderately above 2 percent for some time so that inflation averages 2 percent over time and longer‑term inflation expectations remain well anchored at 2 percent.  They expect to maintain an accommodative stance in regard to monetary policy until these outcomes are achieved.
The markets have reacted favorably to the current set of circumstances I've outlined so far.  In fact, all the major indexes have set records during this quarter and were at or near their all-time highs at the close of the quarter.  After the first day of trading in April, before the Easter break, the S&P 500* broke 4,000 and sprinted to a new record.  Since most, if not all of us who work have our retirement futures dependent on stock market performance, it is wise for politicians to realize the markets benefit all of us.
It is important to mention that market results were stellar this quarter and worthy of a reminder regarding corrections.  Any pullback in the indexes of 10% but less than 20% is considered a correction and healthy for the markets. 
The NASDAQ* has already had a 10% correction during the first quarter, yet it closed at 13,246.87 only 848.6 points from its record.  This was a 2.78% increase year to date (YTD).  The S&P 500* ended the quarter at 3,972.89 for a 5.77% YTD gain.  The Dow Jones Industrial Average (DJIA)* climbed to 32,981.55 for a 7.76% performance YTD.
 The shift in leadership in the major indexes indicated an interest in value stocks, as well as small cap stocks, which is a trait of the early stage of a bull market.  As we discussed in the last newsletter, the phenomenal whiplash from the lockdowns last year generated a deep recession and equally deep bear market followed by enormous stimulus from the government, which has increased debt to over 100% of GDP.  This has resulted in quite an extremely strong recovery and new bull market. 
The government's debt has been in excess of 100% of GDP in the past, such as during and after World War II.  With debt hitting 100% of GDP this year it does become worrisome and bears watching for signs of creeping inflation.
Tax Filing Date and IRA Contribution Date Extension 
With the additional month granted by the IRS for the filing of income taxes due for 2020, there is also more time to contribute to a Traditional IRA or ROTH IRA.  The extension date for tax filing and retirement plan contributions is Monday, May 17, 2021.  The total allowable contribution to a Traditional IRA or a ROTH IRA for the tax year 2020 is $6,000.00, and if you are 50 years old or older an additional $1,000.00 can be contributed.  It is important to remember if you or your spouse have a retirement plan at work, the ability to contribute to an IRA is phased out at various income levels. 
For those who are single with a modified adjusted gross income (MAGI) of $65,000 or less, then a full deduction up to the amount of the contribution limit can be taken.  If your MAGI is more than $65,000 but less than $75,000 a partial deduction is allowed.  If your MAGI is above $75,000, then no deduction is allowed.  If you are married and filing jointly with a MAGI of $104,000 or less, the full IRA contribution is allowed.  If your MAGI is more than $104,000 but less than $124,000, then a partial deduction can be taken.  However, if your MAGI is $124,000 or more, then no deduction is allowed. 
If you and/or your spouse don't have a retirement plan at work, then there are no income limits to make the full contribution, however, there are income limits for the ROTH IRA, based on tax filing status.  Feel free to contact me for more information.  
I Hope You Had a Happy Easter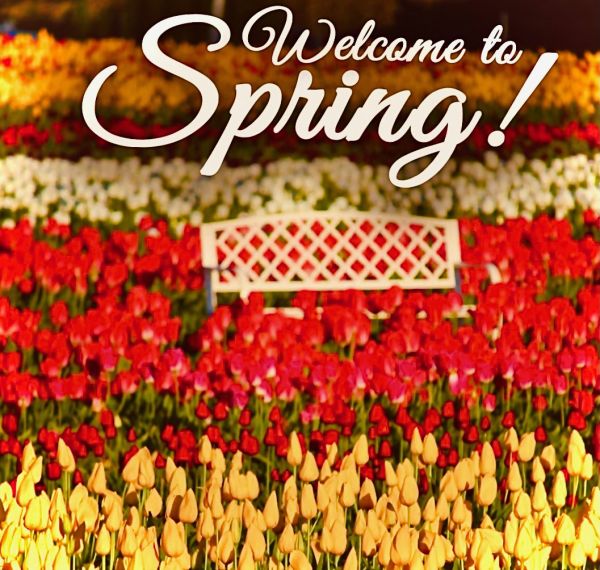 Manage Your Risk through the Diversification of Your Assets
Managing the various types of risk we face in life is something most of us do, sometimes with very little thought.  During the last fourteen months, we've learned to think about risk on a daily basis as the Covid-19 virus has altered our lives insidiously.  While many people have attempted to ameliorate risk by remaining in their homes, some have succumbed to the casino like atmosphere of excessive stock trading.  This can lead to a type of risk known as market risk, which is the risk of buying at a high price, when fundamentals don't justify the price.  If the price falls, due to a speculative frenzy, the investor can get stuck with a stock that never returns to the purchase price.
All investments carry some degree of risk. Stocks, bonds, mutual funds and exchange-traded funds can lose value if market conditions sour. Even conservative, insured investments, such as certificates of deposit (CDs) issued by a bank or credit union, come with inflation risk. They may not earn enough over time to keep pace with the increasing cost of living.  We have all been living in a very low interest rate environment, and if you are retired and relying on fixed income investments for income, then you fully realize what inflation risk is all about. 
There are many types of risk we can encounter with our investments which require utilizing risk mitigation.  Business risk can occur when corporate decisions, such as whether to expand into a new area of business or merge with another company, can affect the value of your investments.  How easily an investment can be converted to cash when you need it is called liquidity risk.  The more financial eggs you have in one basket, say all your money in a single stock, can create a situation known as concentration risk.  Currency risk can occur when investments are held in a foreign country and their currency is suddenly devalued. 
The level of risk associated with a particular investment or asset class typically correlates with the level of return the investment might achieve. The rationale behind this relationship is that investors willing to take on risky investments and potentially lose money should be rewarded for their risk.  In the context of investing, reward is the possibility of higher returns. Historically, stocks have enjoyed the most robust average annual returns over the long term (just over 10 percent per year), followed by corporate bonds (around 6 percent annually), Treasury bonds (5.5 percent per year) and cash/cash equivalents such as short-term Treasury bills (3.5 percent per year). The tradeoff is that with this higher return comes greater risk: as an asset class, stocks are riskier than corporate bonds, and corporate bonds are riskier than Treasury bonds or bank savings products. 
Political risk can occur when investments are held in a country undergoing destabilizing changes in governance or policy.  China's crackdown on democracy in Hong Kong or Taiwan are examples of political risk.  Our own country has its own brand of political risk with cancel culture and other Marxist ideals which have permeated political discourse.  Hopefully, our government will choose to stabilize funding for our current social programs, such as Social Security and Medicare, before starting other programs they can't fully fund.
Company Information   
John H. Kaighn offers various products and services under the trade name of Jersey Benefits Advisors.
PO Box 1406
Ocean City, NJ 08270
Phone: (609) 827-0194
Fax: (856) 637-2479
Email: kaighn@jerseybenefits.com
John H. Kaighn is an Investment Advisor Representative & Registered Representative of Royal Alliance Associates, Inc.  Securities and Advisory Services are offered through Royal Alliance Associates, Inc. (RAA) Member FINRA & SIPC.  RAA is separately owned and other entities and/or marketing names, products or services referenced here are independent of RAA.
10 Exchange Place
Suite 1410
Jersey City, NJ 07302
Royal Alliance Associates, Inc. is not affiliated with Jersey Benefits Advisors or Jersey Benefits Group, Inc.
Insurance Services and Third Party Administration offered through Jersey Benefits Group, Inc., a licensed Insurance Agency in the State of New Jersey.
PO Box 1406
Ocean City, NJ 08226
Phone: (609) 827-0194
Fax: (856) 637-2479
Email: kaighn@jerseybenefits.com
All opinions expressed in this newsletter are independent of Royal Alliance Associates, Inc. and solely those of John H. Kaighn and Jersey Benefits Advisors.
*The S&P 500, the DJIA, the NASDAQ and others referenced are unmanaged indices that are widely used as indicators of Market Trends. Past Performance does not guarantee future results and the performance of these indices does not reflect the fees and charges associated with investing.  It is not possible to invest directly in an index.
*Dollar Cost Averaging through a systematic savings plan is an excellent way to build an account without a sizeable initial investment.  Saving a portion of our pay each month is very important.  Company sponsored pension plans are one method to save and should be used for retirement.  Other systematic investment accounts, such as ROTH IRA's, Traditional IRA's, Coverdell Accounts, 529 Plans, Brokerage Accounts and Annuities can also be opened, and debited directly from checking or savings accounts.  For more information, just call to set up an appointment.  Referrals are always welcome. 
John H. Kaighn