Happy Holidays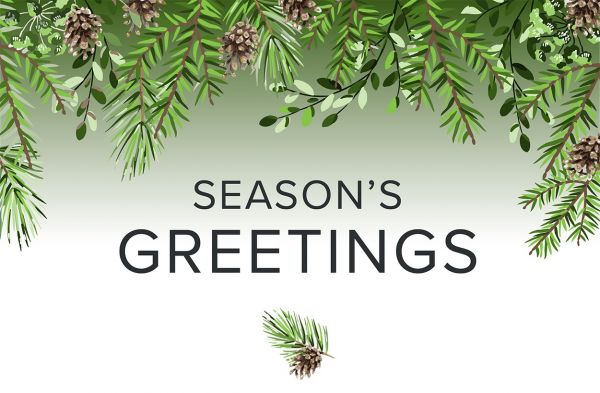 As the holidays rapidly approach, I would like to take a few moments to wish you a Merry Christmas, Happy Hanukkah, or other Holiday you may be celebrating, as well as a joyous, healthy and prosperous New Year.  I appreciate your confidence and trust in me, and I am always here to assist you with any questions or concerns you might have about your investments.  Please feel free to contact me by phone or email any time you would like to discuss your account or schedule an appointment.
To say that 2020 will be a year most of us will remember for a very, long time is an understatement.  As we wait for vaccine approvals and their distribution to finally put an end to the Covid-19 pandemic, the yearning by most of us for a return to "normal" is very real.  The markets have been one source of consolation this year, albeit a bit of a rollercoaster ride.  With all major indexes surpassing their pre-covid records, the markets are in the early stages of a bull market as the economy continues to recover from a rapid recession.  So, as you are celebrating this "most wonderful time of the year", there is certainly some "comfort & joy" in knowing the markets, which are a leading indicator continue to see a light at the end of the tunnel.   
As in the past, you may receive a Client Account Update Form from my office in the mail sometime in 2021.  This form is needed to update your contact and other required information.  Please make any necessary adjustments to your information on the form and return it in the envelope provided. 
Rebalancing and the diversification of accounts is a continuing process which has been successful and very well received.  If you wish to opt out of the rebalancing and diversification program, provide updated information regarding changes to your contact information, or schedule an appointment, please contact me by calling the telephone number, using our email address, or by completing the Contact Us Form on the website.
If you have any questions or concerns about your accounts, please don't hesitate to get in touch with me.  End of the year consolidated statements and the Winter Newsletter will be coming in January, 2021.  Referrals are always welcome! 
John H. Kaighn
John H. Kaighn is Registered Representative and an Investment Advisor Representative of Royal Alliance Associates, Inc. Securities and Investment Advisory Services are offered through Royal Alliance Associates, Inc.  Member FINRA & SIPC.  Jersey Benefits Group, Inc. and Jersey Benefits Advisors are independent of Royal Alliance Associates, Inc.